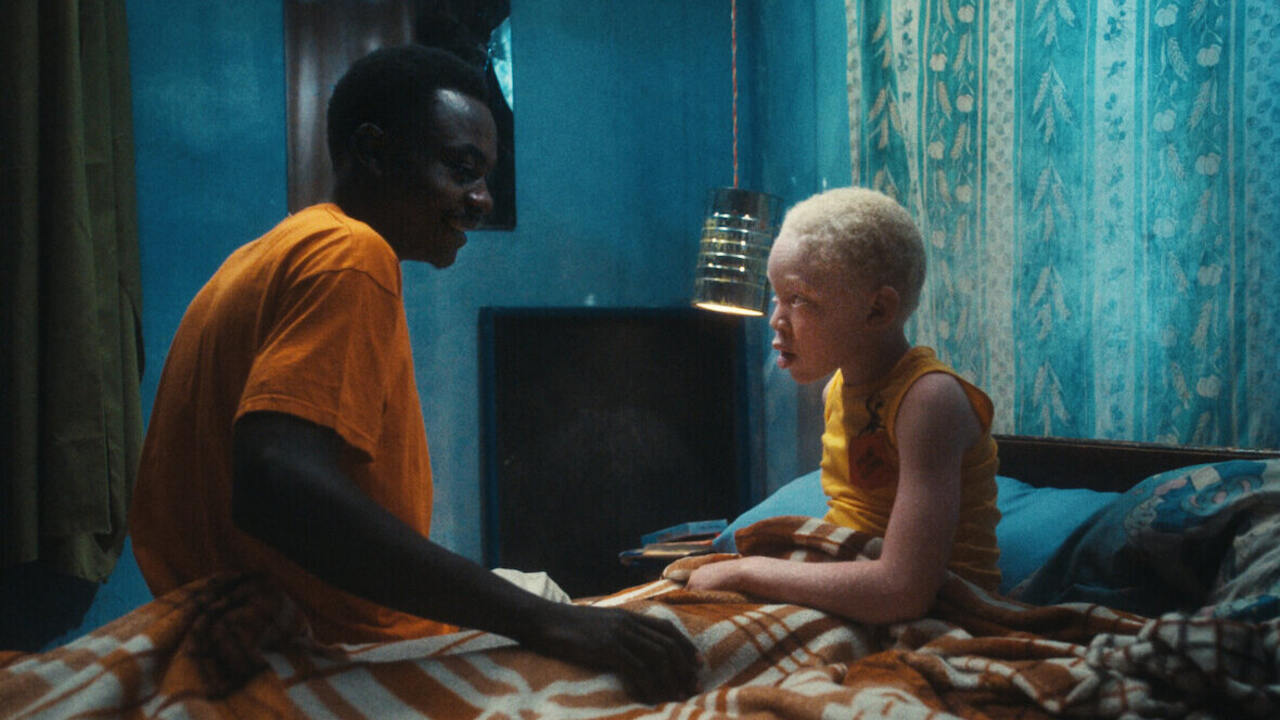 "Can You See Us?" emerges from the Netflix repertoire as a fascinating tapestry weaved from threads of vulnerability and determined optimism. In this spellbinding coming-of-age drama, we follow the footsteps of Kennedy, a boy with albinism whose life's path is paved with the rocks of adversity, yet blossoms with the wildflowers of hope.

At its core, the film is a poignant homage to the human spirit's resilience. Portrayed with profound authenticity by Kangwa Chileshe, Kennedy's journey unfurls like a parchment of contradictions – rejected by his own father at birth, he encounters torrents of bullying and embraces the weight of tragedy. But what sets this story ablaze is not the darkness that befalls Kennedy, but the unwavering ember of hope that he clings to, a beacon guiding him through the tempestuous seas.

The narrative, a symphony of heartstrings plucked and emotions stirred, intertwines Kennedy's physical condition with his emotional odyssey. Thabo Kaamba's portrayal of Young Joseph, a steadfast companion, blooms as an emblem of camaraderie amidst life's chaos. Their friendship becomes a testament to the power of kindred souls finding solace in each other's scars.

In the eloquent dance of storytelling, "Can You See Us?" casts a spotlight on the interplay between acceptance and identity. Ruth Jule's nuanced performance as Chama showcases the transformative power of understanding, a silent force that bridges the chasm between 'us' and 'them.' The film's narrative brushstrokes are delicate and deliberate, crafting a canvas where moments of heartache hold hands with instances of heartwarming connection.

"Can You See Us?" assumes the role of a mirror, reflecting society's skewed perceptions and prejudices. It transforms albinism from a mere medical condition into a metaphor for resilience and strength. The film's brilliance lies in its ability to render visible the invisible battles each individual fights, stitching empathy into the fabric of its narrative.

However, in this symphony, a few notes falter. The narrative occasionally takes tentative steps, hesitating like a novice dancer in a complex choreography. These fleeting instances disrupt the otherwise seamless flow, serving as a reminder that even the most masterful compositions can bear traces of imperfection.

As the credits roll, "Can You See Us?" resonates as more than a movie; it's an acknowledgment, a meditation on the fragility and fortitude of the human spirit. It whispers that hope persists even in the darkest hours, that identity is a kaleidoscope, ever-shifting yet uniquely captivating. This film invites us to embrace our own vulnerabilities and to unmask the stories concealed behind the faces we encounter daily.

"Can You See Us?" captivates not through a litany of praises for its cast, but through its artful portrayal of life's rawness. It's a tribute to the indomitable will to survive, to find beauty amid the chaos, and to etch one's mark upon the world. A narrative symphony that resonates, long after the last note fades away.

Final Score- [8.5/10]
Reviewed by - Anjali Sharma
Follow @AnjaliS54769166 on Twitter
Publisher at Midgard Times