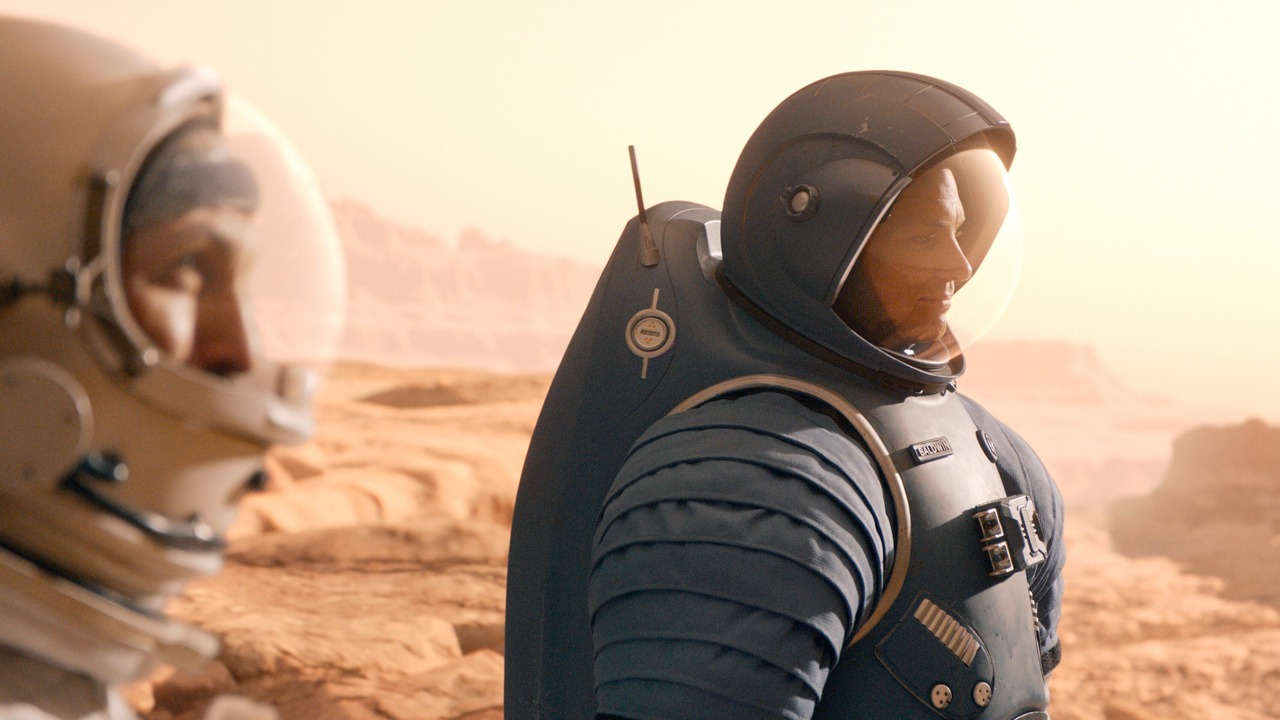 The fourth season of Apple TV+ hit sci-fi series, For All Mankind has officially wrapped up filming this Friday (Feb 10) in Los Angeles, California. Season 4 of the alternate-reality series, which began filming on August 22, 2022, has taken almost six months to wrap up.

'For All Mankind' Season 4 received advance renewal just after the premiere of the third season on June 10, last year. The official renewal announcement was made during the show's panel at San Diego Comic-Con. The third season of 'For All Mankind' was one of its best seasons with a critic approval rating of 100% and an 82% audience score on Rotten Tomatoes.

The 10-episode third season took viewers into a new decade, the early 1990s, with a high-octane race to a new planetary frontier: Mars. The Red Planet becomes a new battlefield in the space race, not only for the United States and the Soviet Union but also for an unexpected newcomer with a lot to prove and much more on the line. As their aspirations for Mars clash and their loyalties are put to the test, our heroes find themselves in a pressure cooker that builds to a climactic conclusion.

Currently, there is no official confirmation regarding the Season 4 release period. But if we go by the previous seasons premiere history, we can expect 'For All Mankind' Season 4 to release sometime in late 2023, but not before November or December 2023. Apple TV+ has multiple shows lined up for premiere this year. Foundation Season 2 has been confirmed to release in the Summer of 2023, while Invasion Season 2 is also arriving sometime this year. Wool TV Series is also expected this year.

Coming to the cast of Season 4, the series has added several new faces this season. The new addition to the cast are Svetlana Efremova, Daniel Stern, Toby Kebbell, and Tyler Rushing as series regulars, and recurring stars Maria Mashkova, Dimiter Marinov, and Salvador Chacón.

Svetlana Efremova will play Irina Morozova, a high-ranking Soviet official. Toby Kebbell is Miles, and Salvador Chacón is portraying Gerardo, one of Miles' bunkmates on Mars. Tyler Rushing will play Samantha, a space worker on the Mars colony. Daniel Stern is playing Eli Hobson, the new administrator at NASA. He is a former auto industry CEO who has been tasked with bringing the agency into the twenty-first century, a task that he underestimated. Mashkova is portraying Svetlana, a co-pilot, and Dimiter Marinov plays Iyla, a Mars space veteran.

Season 4 returning cast includes Joel Kinnaman as Edward "Ed" Baldwin, Jodi Balfour as Ellen Wilson, Cynthy Wu as Kelly Baldwin, Wrenn Schmidt as Margo Madison, Krys Marshall as Danielle Poole, Coral Peña as Aleida Rosales, Casey W Johnson as Danny Stevens, and Edi Gathegi as Dev Ayesa.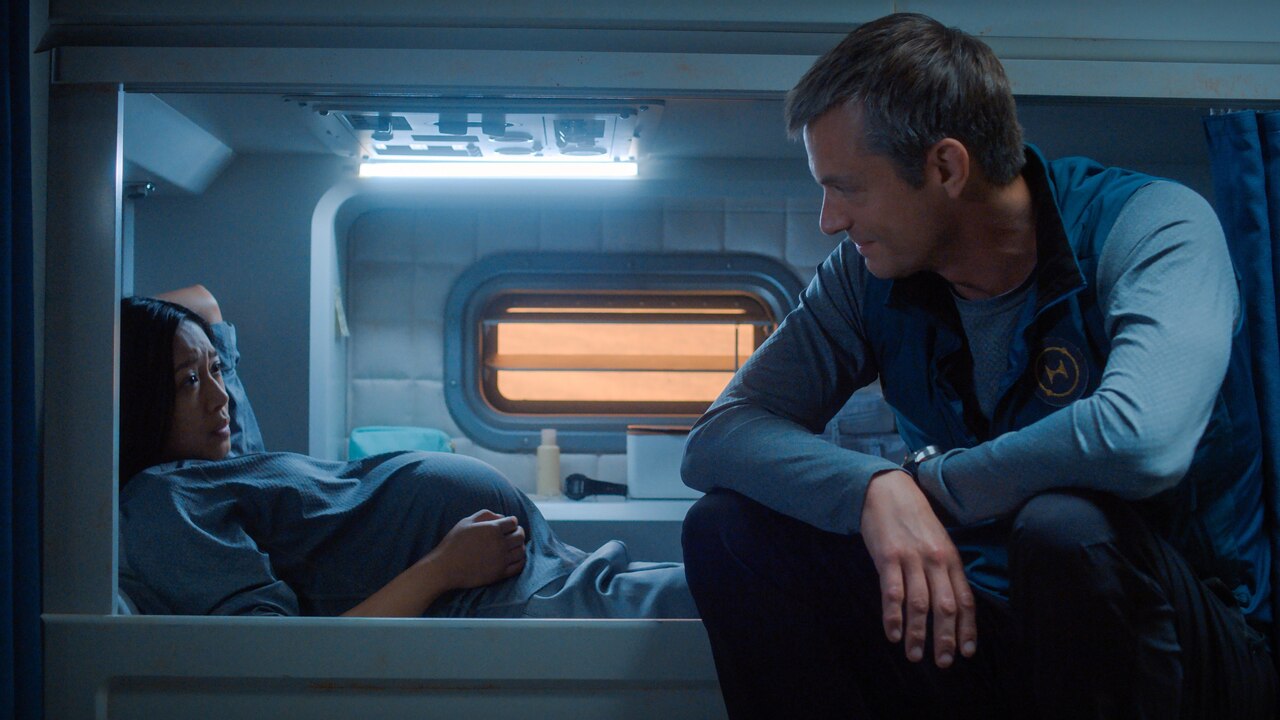 The Ending of 'For All Mankind' Season 3 and What to Expect From Season 4?

The final of the third season begins with a flashback that shows the North Korean capsule crash landing on Mars on February 8, 1995, killing a crew member. Lee Jung-Gil, the sole survivor, is officially the first man on Mars, but he is unable to communicate with Earth and is running low on supplies when Danielle and Kuznetsov find him. They return to Happy Valley with Lee Jung-Gil and the scavenged hardware after disarming and subduing him.

Vice President Bragg advises Ellen to resign in order to avoid impeachment, but she refuses. Margo is informed that the FBI is looking into her. Kelly must leave Mars immediately for Phoenix due to her deteriorating health as a result of pre-eclampsia. Sergei and his family are assisted in fleeing to the United States via West Germany. Ed flies her on the MSAM due to the limited available fuel, and Kelly must perform a spacewalk to reach Phoenix.

Jimmy's radical anti-NASA friends carry out a suicide bombing outside Johnson Space Center, killing dozens of people, including Karen and, later, Molly. Ed's MSAM crashes, but he survives and returns to Happy Valley. Kelly has a healthy baby later on. Danny is exiled to live in the crashed North Korean capsule after confessing to Ed that the drilling accident was his fault. Ellen goes back to Pam. Molly is hailed as a hero for assisting people to evacuate the center despite her blindness, and the JSC is renamed the Molly Cobb Space Center in her honor. At the end of the finale, we see Sergei in suburban America in 1995, while later Margo was shown living in the Soviet Union in 2003. Read our 'For All Mankind' Season 3 Review.

The fourth season will pick up in the 2000s likely in 2003. As the new casting suggests, Season 4 will dig more into the colonization of Mars and will have more fictional aspects than the previous seasons.

Matt Wolpert, Ronald D. Moore, and Ben Nedivi are the showrunners for Season 4. David O. Weddle, Bradley Thompson, and Nichole M. Beattie are the executive producers. The fifth season of the show is also in the works, and we will report it as soon as we get some new information or announcement about it.