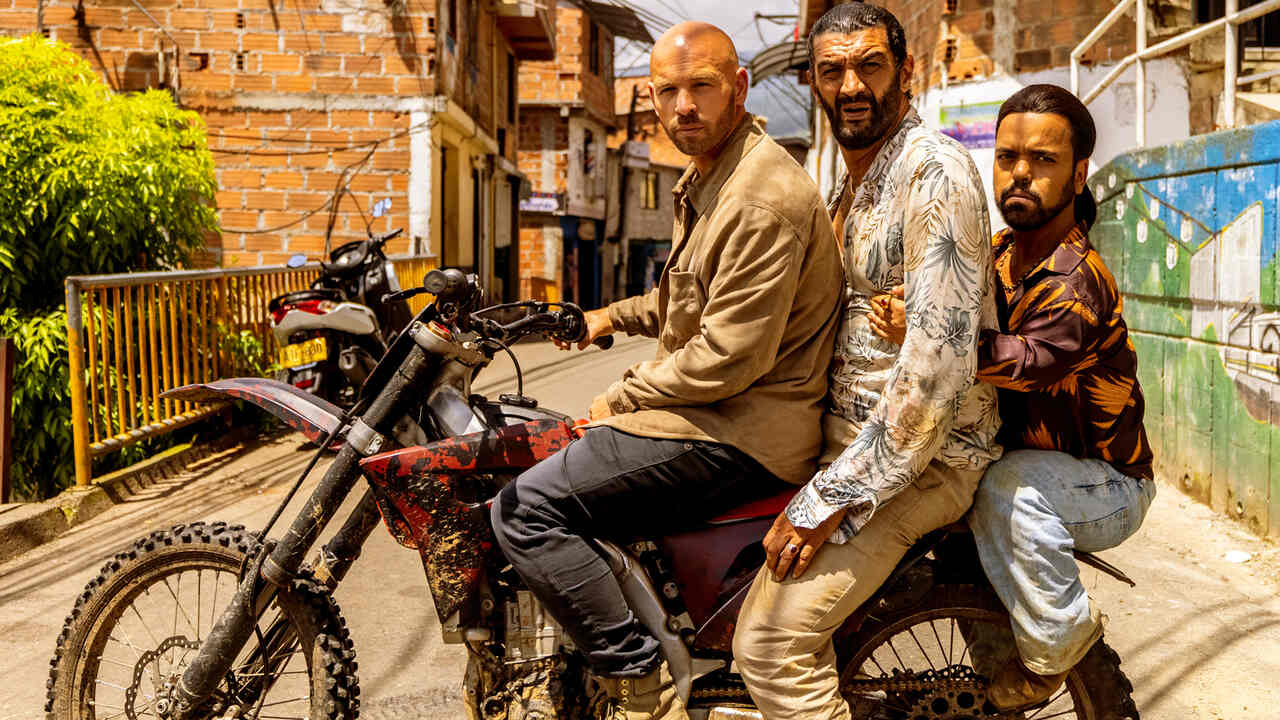 Medellín starts with a car chase going on and the narrator promises to tell us a good story (and he fulfilled that). So, things changed three days before this incident when Stan received a call from Reda, his brother. Stan wasn't born into this family and was adopted. They are three brothers i.e., Stan, Reda, and Brahim. Reda always wanted to become a boxer however, he was unable to translate his dreams into reality, so he opened a boxing training center. Brahim was an influencer who called himself Pablito as he was highly inspired by Pablo Escobar.

One day, Brahim went onto social media and posted a story in which it can be seen that their follower of Escobar have kidnapped him. They couldn't deal with the insult Brahim was bringing upon their idol and hence he was kidnapped. Furious after knowing about this incident, Reda decided to go to Columbia to bring back his brother. He even motivated everyone at his training institute to join him, but no one showed up except one. Chafix (a dwarf) is the only man who comes to help Reda the next day and thus begins the manhunt.

After reaching Columbia, the receptionist of their hotel instructs them to go to Barraputa (a local strip club) if they want to find out about Brahim. All hell breaks loose after these three men realize that they have kidnapped the son of the most dangerous Narco in Columbia. After Reda makes a video about revenge, he is contacted by Brahim who tells his brothers that he wasn't kidnapped but that it was a publicity stunt to get viral. This lands Reda, Stan, and Chafix in huge trouble. Unknowingly, these three the influence of coke have committed a grave mistake. Now, the whole cartel will be after them and they just have one goal in mind: to save themselves. From this point onwards begins the game of run and chase. They have created a mess and there is no way out as it is either them or El Diablo.

The most important and funny scene in Medellín is when Reda, Stan, and Chafix decide upon trying coke after arguing about it for two minutes. In my opinion, the makers messed up a huge time with its ending. Had the ending been better, I would have rated the movie better. What fun does it give the writers to spoil the film at the very last minute? I was left completely disheartened as you don't expect this after laughing crazily with every passing moment of Medellín. There's good action, plot, humor, sets, casting, and other things as well. So, in the end, I just wanted a good ending. I hope if any official person involved in Medellín comes across this then they should make a part two.

Medellín's plot is predictable after it was made known that Brahim wasn't kidnapped by the Narcos and it was just a publicity stunt. From that scene onwards, we all know what could have gone wrong, and it went the same way. Mike Tyson is also in this 104-minute-long film which keeps you entertained until the very last moment. The film offers everything to the audience, and you won't regret deciding to watch this one.

Final Score – [7.5/10]
Reviewed by - Riya Singh
Follow @_riyasinghhh_ on Twitter
Publisher at Midgard Times