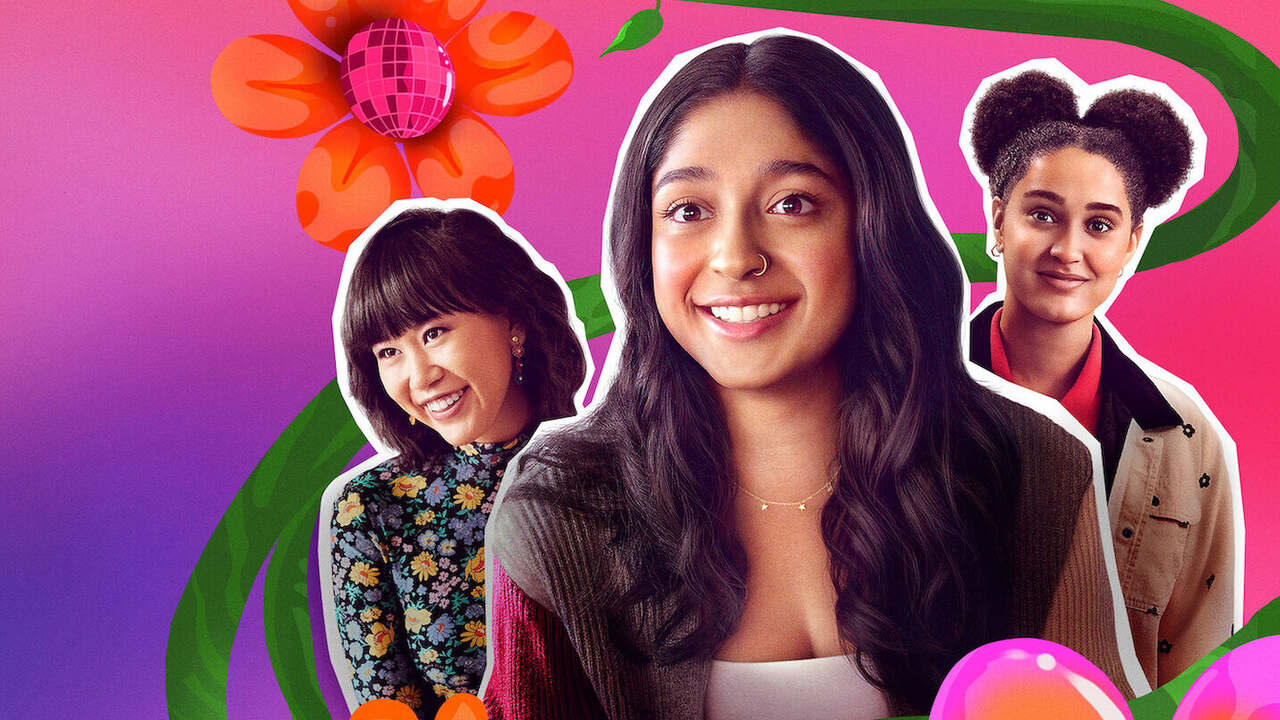 Never Have I Ever Season 4 starts with the scene that has been included in the trailer as well, the one in which Devi is on Ben's bed and they just had sex. The post-sex conversation between both of them was very awkward which led to the creation of a gap and subsequently, they weren't even in touch. Three months later, we see that Nalini brought a new car and gave the old one to Devi. Also, Paxton wasn't happy in ASU as people didn't seem to be open to accepting him as a part of their group. Trent was repeating his senior year and still, he wasn't progressing in his academics. When we see Eleanor and Trent together, it always feels like this girl deserves a lot more. After the same realization hit Trent, he proposes to Eleanor and since they were just 17, it was only logical to reject. Subsequently, this couple broke up.

Devi finds out that Ben is now in a relationship with Margot. This thing doesn't go well with her since he was the one with whom she lost her virginity. The heated dramatical fight between Margot and Devi has to be among the best scene of this season. The hot boy of season 4 is Ethan Morales. After Eleanor's breakup, she found Ethan distracting enough and Devi was already falling for him. Now, the same question remains, who will Devi end up with because Paxton is back to school? After being unable to fit in at ASU, he joined his school back as an assistant swim coach.

Fabiola in one scene can be heard saying "Besties before testes" and that has to be the best quote ever. When Eleanor and Devi were fighting over Ethan, this quote brought the fight to rest. I mean just look at that phrase, it will instantly put you in a mood to put the boys aside and keep the friendship uptight.

It does feel bad when we realize that this was the last season of Never Have I Ever because this show has made us laugh and cry with it. However, certain hints suggest that the show might return to our screens, like at the end, John McEnroe says "Bye. For now". Apart from this, I didn't find any loose ends as everything has been wrapped up well at the end by the makers. Since season 1, the most important question that came to our mind about this series was about who will Devi end up with. This being the final season, our question gets answered.

Just like the previous three seasons, season 4 is equally captivating. There are ten episodes with a duration of approximately 30 minutes each. This season made me believe that those who are meant to be together will come together. Devi in the fourth season initially seemed like a girl who would run into a relationship in which two girls like the same boy. Be it Ben or Ethan, her love was loved by another girl too.

At the end of the show and the season, everyone is where they should be and happy. I wouldn't say things that would suggest that the makers played it safe because they didn't! We know how good the characters have been in Never Have I Ever and with its storyline, it occupies a special place in the heart of the audience. If I could, I would start a petition or even a fan page to bring this series back because for us, the fans, it doesn't end here.

There will be some people who'll say things like Never Have I Ever should be more than just Devi obsessing over hot guys. Who doesn't obsess over hot boys in their teenage? So, it is fair that the series is about her romantic and family relationships. Also, to clear any misconceptions, the emotional side of Devi has been shown in all the episodes. Apart from high school fuck ups and link-ups, many other things have been shown. I would like to applaud Mindy Kaling and Lang Fisher who have mixed romance with all the things a teenager has to go through in such a beautiful and elegant manner. I bet you can't take a rest without completing the whole ten episodes of this show.

Final Score – [8/10]
Reviewed by - Riya Singh
Follow @_riyasinghhh_ on Twitter
Publisher at Midgard Times