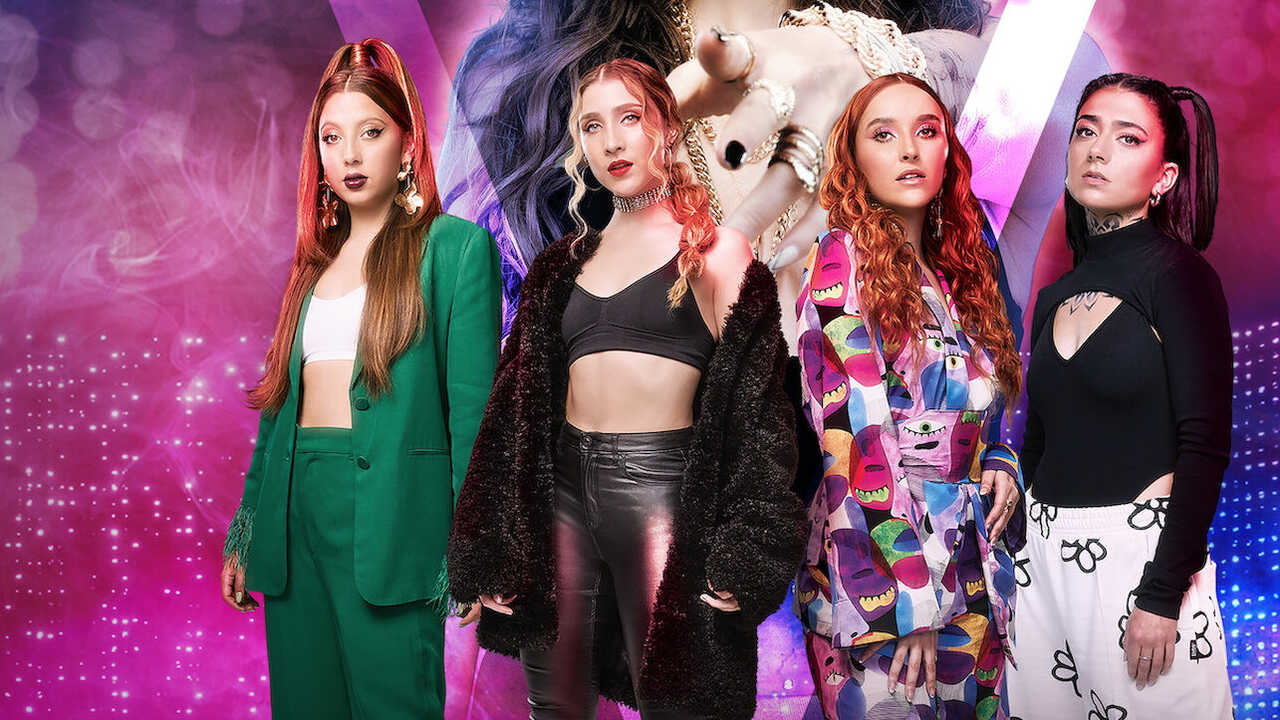 The first episode of The Price of Glory starts with four girls performing onstage when Martina calls the Police and interrupts the show. She was full of pride while the four singers were taken away by the Police. We are taken back to the days when Martina was in school and used to sing in a band. Her Principal allowed the band to perform at prom. After the band sessions, she was seen having sex with her friend's boyfriend. Three months after, Martina found out that she is pregnant.

She tells her aunt about the pregnancy and threatens her not to tell anyone as she knew that her aunt and father were in a sexual relationship. Marcedes (her aunt) took Martina somewhere in Colombia where they planned to deliver the baby. Not willing to leave any records, Martina decided to give birth at home. After being blessed with a baby girl, Martina didn't even have a look at her and showed no signs of emotional attachment. Mercedes took the baby and dropped it off in front of the house of strangers as if she was a toy and not a human being.

The girl grows up in that household after being used as an object for earning money. Soon the family wants to sell her off. Before that could happen, she runs into the city and gets refuge in Amanda's home and heart. Natalia loves to sing just like her mother Martina. She is unaware of who her mother is. After being selected for a reality TV show for music enthusiasts which is judged by Martina, an ugly fight breaks between the two. Now, the only thing left to see is who will win this fight. Both Martina and Natalia are similar in many ways and the fight was interesting to watch.

Martina ordered her boyfriend Manolo to seduce Natalia and make her fall in love with him. She wanted him to seduce her, propose to her, and then leave her at the altar. To summarize to wanted Natalia to rise and then break her like a egg falls on the ground. As a viewer, we know that they both are mother and daughter, so for me, it was very weird seeing the same man having sexual relationships with them both. Martina needed to learn a lesson or two because success was making her do horrible things and what better way than to be beaten at her game by her daughter?

I think The Price of Glory has a good amount of drama to entertain the viewers but just has only one drawback being 60 episodes long. Each episode has a duration of 45 to 60 minutes and in times like these where series have comparatively fewer episodes, it might be tiresome for the audience to watch it. Also, dedicating a whole lot of 60 episodes to the plot of a mother-daughter feud appears to be too much.

The plot is very simple in which we see a mother and daughter fighting without knowing that they are related by blood. If the makers wanted the series to be more appealing, they could have wrapped up the show in 10 to 15 episodes instead of 60.

Apart from this, the actors have performed well and the show is engaging from the first episode itself. It had a good start which makes you stick to the screen to know what'll happen now. The planning done by Martina in the second episode is fulfilled till the 40th episode. It was simple planning which could be achieved in n more than 4 to 5 episodes. Fans of daily soaps might like this extended series, but for an audience like me, it is a total no-show. If you want to watch a good family drama, there are certainly better options available on the streaming giant.

Final Score – [6/10]
Reviewed by - Riya Singh
Follow @_riyasinghhh_ on Twitter
Publisher at Midgard Times