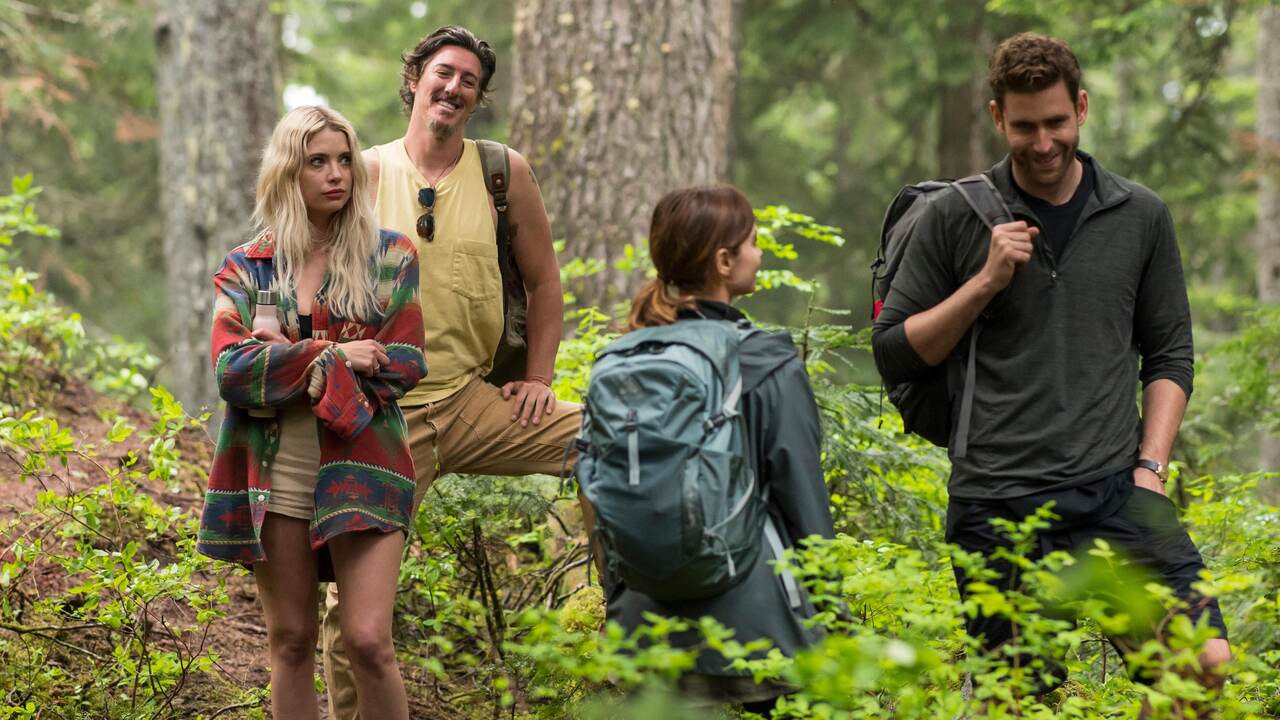 If you love psychological thrillers, you will enjoy Wilderness, a new series on Prime Video. Wilderness is a 2023 British psychological thriller limited series based on the novel of the same name by B.E. Jones. The series stars Jenna Coleman as Liv, a woman who discovers that her husband Will (Oliver Jackson-Cohen) has been cheating on her. Liv decides to take matters into her own hands and embark on a cross-country road trip with Will, where she plans to exact her revenge.

Wilderness is a show that has a lot of potential. It has a strong cast, a compelling premise, and some truly thrilling moments. However, the show is also incredibly uneven, and it struggles to maintain its momentum throughout its six-episode run.

What would you do if you found out your spouse was cheating on you? Would you forgive and forget, or would you plot their demise? That is the dilemma faced by Liv Taylor (Jenna Coleman), a British journalist who moves to New York with her husband Will (Oliver Jackson-Cohen), a successful events manager. When she discovers his affair with his co-worker Cara (Ashley Benson), she decides to go along with his idea of a "Great American Road Trip" as a way to reconnect but secretly plans to kill him along the way.

As they travel, Liv begins to plant seeds of doubt and suspicion in Will's mind. She hints that she knows about his affair, and she makes it clear that she is not happy. Will becomes increasingly paranoid and erratic, and the tension between the two of them grows.

Eventually, Liv reveals to Will that she knows about his affair. She also tells him that she has been planning her revenge all along. Will is horrified, and he tries to escape, but Liv is determined to make him pay for his betrayal.

I have mixed feelings about Wilderness. On the one hand, I think it has a lot of potential. The cast is excellent, and the premise is intriguing. However, on the other hand, the show is incredibly uneven. It struggles to maintain its momentum throughout its six-episode run, and the pacing is often off.

One of the biggest problems with Wilderness is that it is too predictable. Once Liv reveals that she knows about Will's affair, it is clear where the show is going. There are no real surprises or twists and turns.

Another problem with Wilderness is that it is often too dark and depressing. The show deals with some heavy themes, such as betrayal, revenge, and domestic violence. However, it does not always handle these themes in a sensitive or nuanced way.

One of the things that I found most disappointing about the show was its portrayal of Liv. Liv is a complex and fascinating character, but the show ultimately fails to do her justice. Liv is often portrayed as being cold, calculating, and manipulative. However, there is more to her than that. Liv is also a victim of betrayal, and she is deeply hurt and wounded by Will's actions.

The show also fails to explore the relationship between Liv and Will in any depth. We learn very little about their history or their marriage. This makes it difficult to understand why Liv is so willing to go to such lengths to get revenge on Will.

Despite its flaws, Wilderness is not a terrible show. It is well-acted and well-produced. However, it is a show that is best enjoyed in small doses. I would recommend watching one or two episodes at a time, rather than trying to binge-watch the entire series. Wilderness is a show that stayed with me long after I finished watching it. It is a show that raises some interesting questions.

Final Score – [5/10]
Reviewed by - Arpita Mondal
Follow @ArpitaMond33387 on Twitter
Publisher at Midgard Times