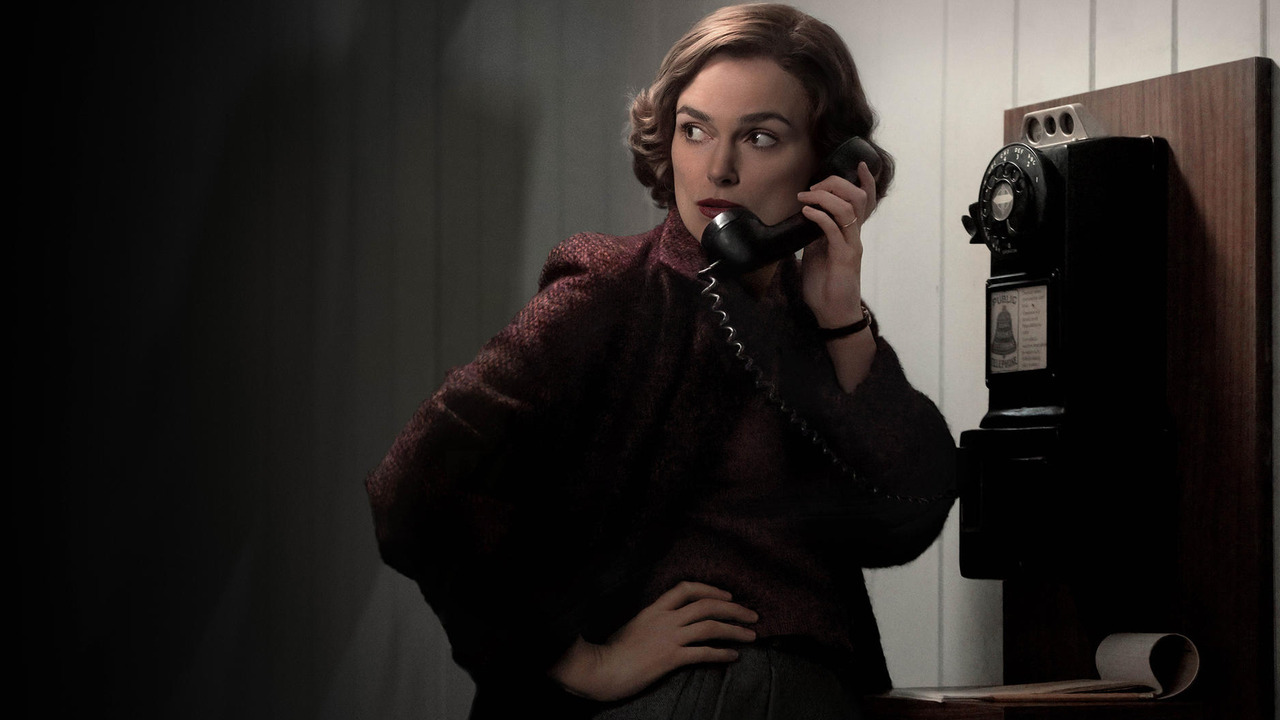 Boston Strangler is a Hulu Original based on the infamous string of murders by a serial killer dubbed the Boston Strangler. It tells the story of Loretta McLaughlin and Jean Cole, two brave women who were responsible for connecting the murders and bringing them to justice in the backdrop of a sexist 1960s Boston. It has a runtime of 1 hr and 52 minutes.

This is a grim film that tells a hopeful story and comes off as an interesting crime mystery film but doesn't really wow the audience with anything special. It is mundane in its execution overall but isn't lackluster enough to be deemed irredeemable. It has its moments and is definitely worth watching if you're a fan of the true crime genre of film.

The film is very much plot focused. It is one of the few times that it actually works in the favor of the film. It doesn't sway into unnecessary subplots, and keeps it tight and focused on the cases and the lead characters Loretta (Keira Knightley) and Jean Cole (Carrie Coon). With a dull color palette and a certain aspect ratio, the film keeps a stern tone. It is very much limited to that zone and doesn't try to do something different. Straightforward and to the point, the film takes us through Loretta McLaughlin's and Jean Cole's uncovering of the Boston Strangler's murders at the Record American.

During the 1960s, there was a string of murders that involved strangulation and a rather bizarre crime scene with victims reportedly having stockings tied on their necks. Loretta, who worked at a different desk at the Record American felt convinced that she had found a connection and wanted to cover the story but was met with sharp retorts of sarcasm. That's the initial beginning of the film. The film shows how women weren't really taken seriously in the 1960s with constant and blatant sexism not letting Loretta do her job as a reporter. When she is able to finally get to the point of actually working on the case as a full-time reporter even that is exploited by her Newspaper through ad campaigns promoting the newspaper as women-centric by letting two women run the cases.

The thing about this film is that it really does keep you interested in the case. Every scene keeps you on the edge waiting for the next big revelation. The two actors do a satisfactory job at their characters. I personally like Jean Cole more even though she is just a brooding archetype of the tough female reporter. Overall, the film is very much serviceable. It doesn't really leave a deep mark but then is definitely not a waste of time either. I enjoyed it to a certain extent and will probably read more about the Boston Strangler and the investigation on my own time just to see how accurate the film is.

I'd suggest that if you're interested in a true crime drama and have 2 hours to kill, this film is right up your alley.

Final Score – [7/10]
Reviewed by - Aayush Chaurasia
Follow @AayushC44 on Twitter
Publisher at Midgard Times