We can't stay without videos on social media; if you haven't noticed, almost every platform adds a video function.

And to keep up with this, new online video editors are cropping up to meet the increasing demand for high-quality short videos.

Of the many that exist, one that has left a mark on the industry is CapCut, a free online video editor. However, CapCut isn't the only fish in the sea. Equally good alternatives can rival CapCut in one way or another.

In this article, we will compare CapCut with several other online video editing apps, including Magisto, ClipChamp, FlexClip, WeVideo, Wideo, and Kizoa, to help you make an informed decision.

So, if you want to expand your options beyond CapCut or find something else that complements it, read this to the very end.

Top 7 Online Video Editors

CapCut - A Powerhouse for Editing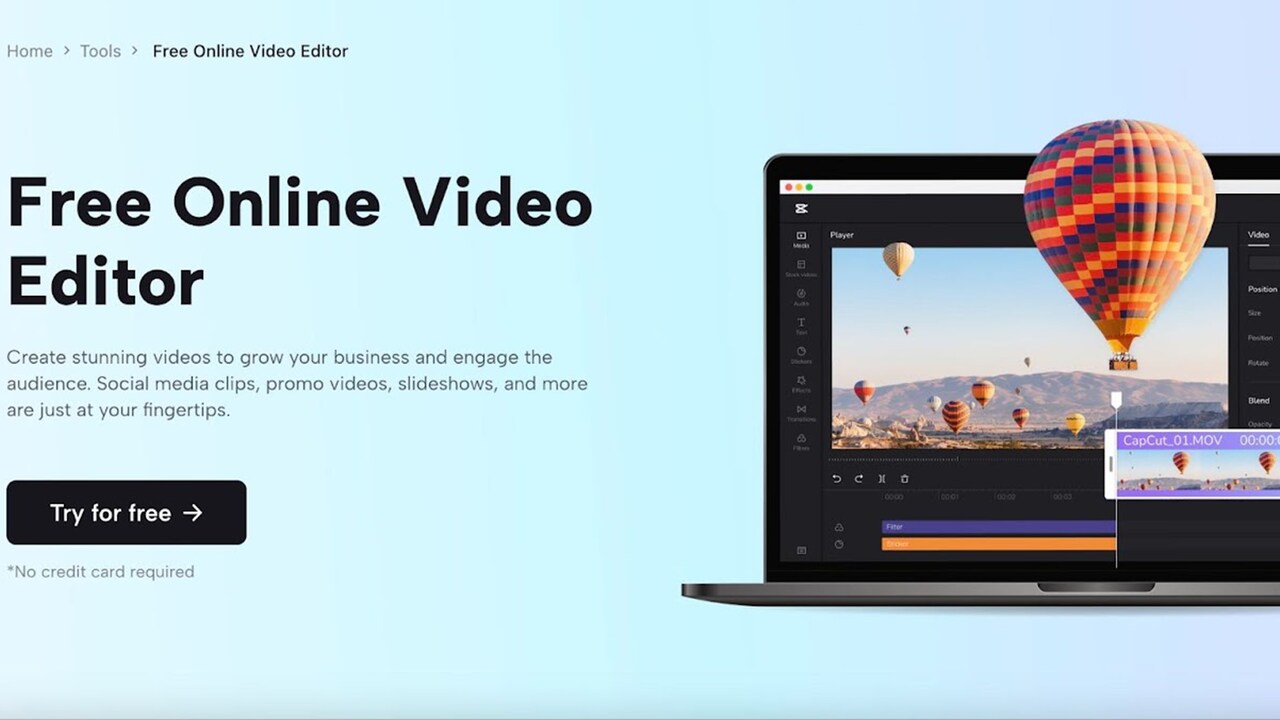 CapCut, developed by Bytedance, is known for its intuitive interface and comprehensive editing capabilities. It offers a wide range of features, including keyframe animation, filters, effects, transitions, text overlays, and a capable video background remover.

Furthermore, CapCut allows users to import videos, images, and audio files and provides precise controls for trimming, splitting, and merging clips. You can also export your videos in 4K.

One of CapCut's standout features is its keyframe animation tool, which enables users to create dynamic and professional-looking videos with smooth transitions.

The app also supports high-resolution editing and provides a vast library of royalty-free music and sound effects. CapCut's ease of use and powerful editing tools make it popular among beginners and professionals.

But the one thing that makes CapCut such a good option compared to the other online video editors is that it's free. The features you get without having to pay a dime are just too many and that alone puts it a cut above the rest on so many fronts.

Magisto - Automated Editing for Quick Results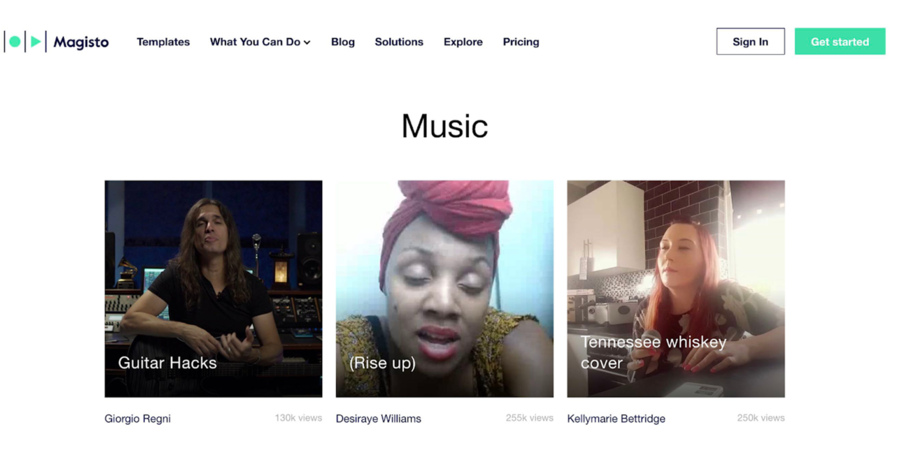 Magisto takes a unique approach to video editing by offering automated editing capabilities. The app uses artificial intelligence algorithms to analyze the uploaded footage and automatically create a polished and cohesive video. Users can choose from various editing styles, add music, and customize the final result.

Magisto is best suited for users who want to create professional-looking videos quickly without delving into the intricacies of manual editing. However, its automated nature may limit creative control for advanced users who prefer more hands-on editing. Furthermore, unlike CapCut, you must pay for a premium version to unlock more features.

ClipChamp - Video Editing and Compression Combined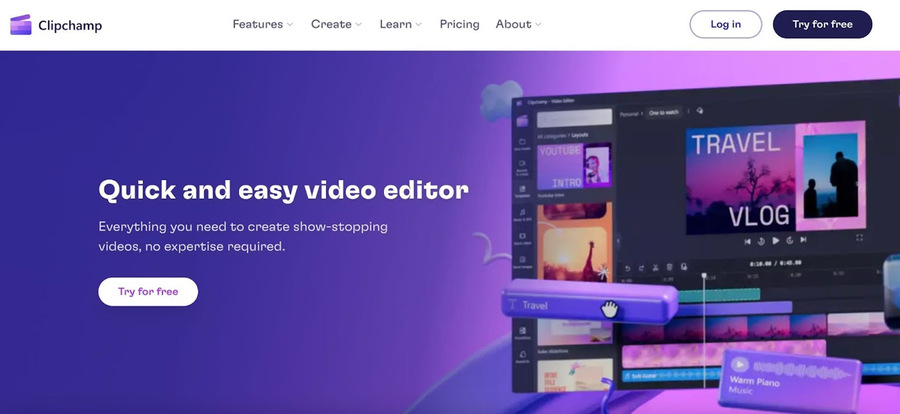 ClipChamp distinguishes itself by offering video editing and compression features in one platform. Users can edit their videos, add effects and transitions, and then compress them to reduce file sizes without compromising quality.

This dual functionality makes ClipChamp a valuable tool for creators who frequently upload videos to online platforms with size limitations.

However, ClipChamp's editing capabilities may not be as extensive as CapCut's. It may be more suitable for users looking for a streamlined workflow that includes editing and compression.

You also have to pay to unlock premium features, although it does offer a free trial that allows you to test-run things before committing.

FlexClip - Intuitive Interface for Easy Editing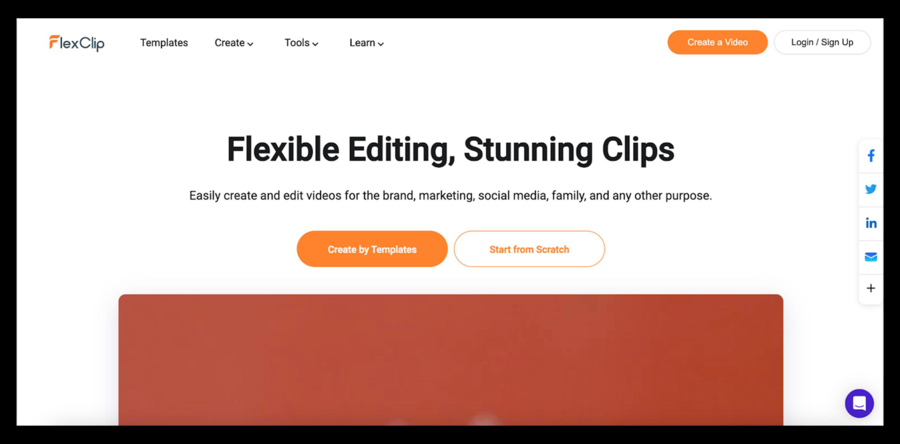 FlexClip stands out for its user-friendly interface, making it accessible for beginners. The app, just like CapCut, provides a simple drag-and-drop editor with a wide range of pre-designed templates, stock footage, music, and text options. Users can quickly create videos by customizing these templates or starting from scratch.

While FlexClip offers a direct editing experience, it may lack some advanced features in CapCut. It is an excellent choice for users who prioritize simplicity and speed over intricate editing capabilities. Furthermore, it offers terrific templates just like CapCut, and that's very convenient.

WeVideo - Collaborative Video Editing in the Cloud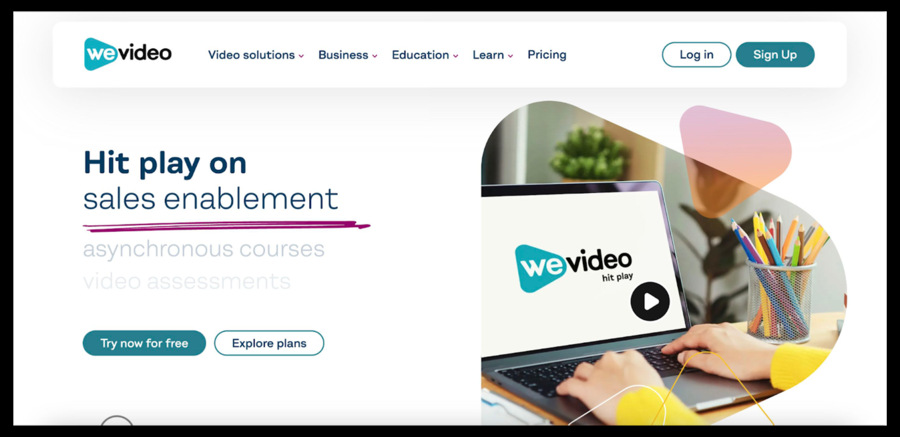 WeVideo is a cloud-based video editing platform that emphasizes collaborative editing. It feels more educational, and that's why it's mostly;y used by people who are introducing others to video editing.

It allows multiple users to simultaneously work on the same project, making it an excellent choice for teams and remote collaborations. WeVideo provides comprehensive editing tools, including multi-track editing, chroma keying, and audio editing.

WeVideo's cloud-based approach may be advantageous for users who require seamless collaboration and access to their projects from different devices. However, the reliance on an internet connection and potential limitations of cloud storage may be drawbacks for some users.

Wideo - Animation and Video Editing Combined
If you're looking for a tool to create professional videos for presentations during meetings, then Wideo is the best bet for you.

Wideo combines video editing capabilities with animation tools, allowing users to create animated videos. The app provides a user-friendly interface with pre-designed templates, characters, objects, and backgrounds. Users can customize these elements, add text, and animate them to bring their videos to life.

Wideo's focus on animation sets it apart from other video editing apps, making it an ideal choice for users looking to create animated content or add animated elements to their videos. However, it may lack some of the advanced editing features found in CapCut.

Kizoa - Creative Effects and Transitions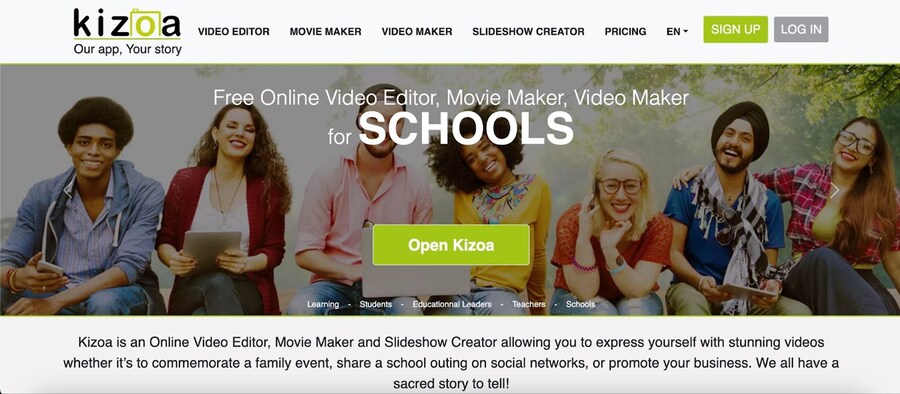 Kizoa is known for its extensive library of creative effects, transitions, and filters. The app offers various customization options, including text overlays, music integration, and photo editing tools. Kizoa allows users to create slideshows, collages, and videos with ease.

Families particularly love it as it has incredible features for creating commemorative content.

Kizoa's emphasis on creative effects and transitions makes it suitable for users who want to add a touch of flair to their videos. However, it may not offer the same advanced editing capabilities as CapCut.

Final Word: Choosing the Right Video Editing App

Choosing the right video editing app depends on your specific needs and preferences. CapCut stands out for its comprehensive editing capabilities, including keyframe animation, while offering a user-friendly interface.

Consider your editing goals, skill level, desired features, and editing style when selecting a video editing app. Each of these apps has its strengths and weaknesses, so take the time to explore their features, try them out, and find the one that best suits your needs.