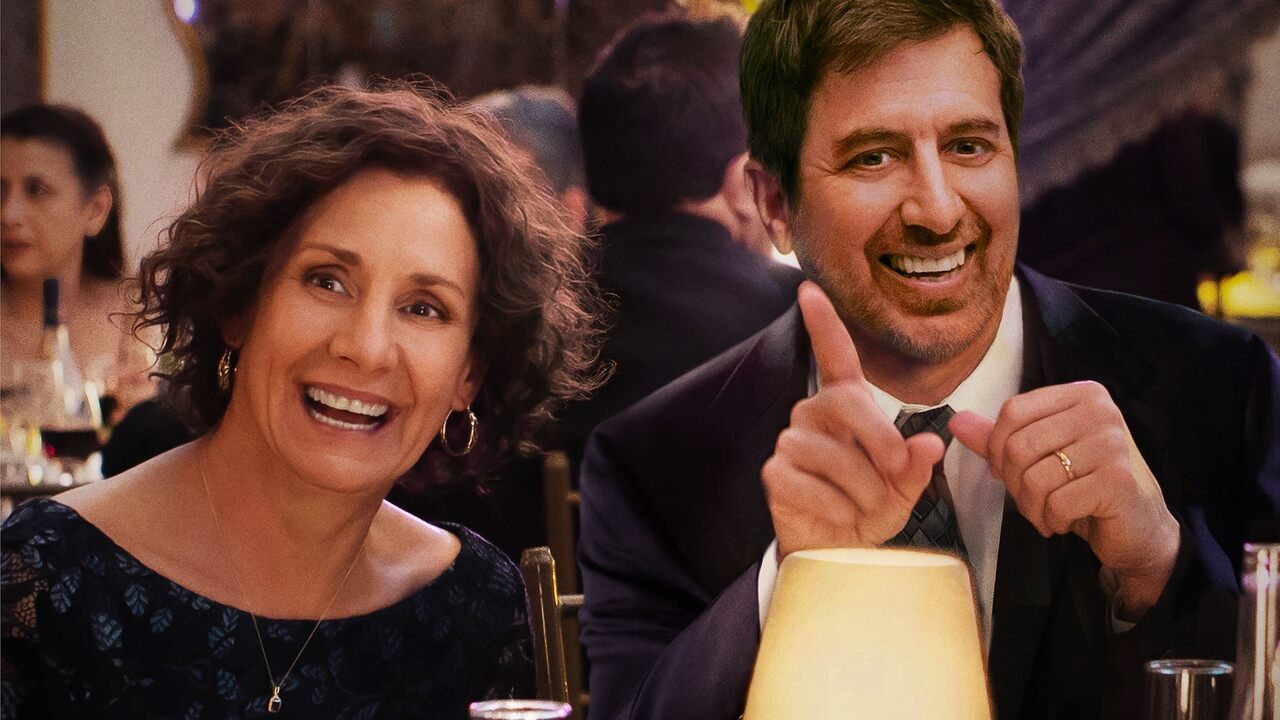 Ray Romano's directorial debut, "Somewhere in Queens," is a familiar and heartwarming story that showcases his return to his roots. Romano takes on multiple roles in the film, serving as the writer, director, and star. Set in Queens, the movie revolves around Leo Russo (played by Romano), an Italian American who works for his father's construction company while supporting his wife Angela (Laurie Metcalf) through her recovery from breast cancer. Leo's world revolves around his son, "Sticks" (Jacob Ward), and when Sticks has the opportunity for a college scholarship, Leo embarks on misguided endeavors to ensure his son's future.

The warm and boisterous Russo family at the center of "Somewhere in Queens" feels reminiscent of the Baroness from the beloved sitcom "Everybody Loves Raymond," which catapulted Romano to fame. Metcalf's portrayal of Angela adds a stern and deeply Italian dynamic to the character, distinguishing her from Patricia Heaton's Deb in the sitcom. Nevertheless, the film retains the essence of a harried housewife and a hapless husband, along with an antagonistic brother and a loving, meddling family. It is this family that infuses the film with heart.

While Italian families have been depicted in various media, often leaning towards the dramatic and intense like "The Sopranos," "Somewhere in Queens" takes a different approach. Romano and co-writer Mark Stegemann go to great lengths to present a charming and relatable family that is both hilarious and endearing. As someone with a Mediterranean heritage, I found the sacred Sunday dinners, frequent family celebrations, and the loud yet loving mannerisms of the Russos immediately familiar.

Leo's dissatisfaction with his life becomes apparent from the beginning, and he channels his regrets into Sticks' aspirations. Leo's midlife crisis is channeled through his son, akin to George Bailey's journey in "It's a Wonderful Life." However, Leo learns the value of his own life not through an angel but through his misguided attempts to help his son. While Leo's choices and his involvement with Sticks' ex-girlfriend Dani (played brilliantly by Sadie Stanley) may be morally questionable upon closer inspection, the film acknowledges this rather than sweeping it under the rug. Leo's infatuation with Rocky, rooting for the underdog in the face of life's challenges, is an ongoing theme in the film.

However, "Somewhere in Queens" lacks the grandeur of a Rocky film. The strength lies in its tone and heartfelt moments, not in its production budget. The movie engages with various themes, from parental expectations to the trauma faced by cancer survivors, but it remains relatively slight. Even when Leo's secrets are exposed during a drunken moment, there is no significant confrontation with his father, nor a sense that he will never forget to appreciate what he has.

As a director, Romano demonstrates simplicity in his framing, capturing the normalcy and authenticity of the Russo family's world. Whether it's the vibrant greenery of a college campus or the familiar surroundings of a kitchen, there are no visually ground-breaking elements, but Romano excels in portraying human relationships and eliciting naturalistic performances from his cast.

The title, "Somewhere in Queens," alludes to the connection Leo and Sticks have with their hometown. However, it is the outstanding acting rather than the scenery that truly shines in this film. From Angela's heartfelt admission of wanting her son to stay home due to her fear of losing time with him, to Leo's gradual realization of his loyalty to his wife, each character brings depth and authenticity to their roles. Sadie Stanley's portrayal of Dani, torn between her desire to help Sticks thrive and her hesitations as a romantic partner, is particularly noteworthy. Stanley effortlessly brings Dani's internal conflict to life through subtle facial expressions and nuanced glances.

In an era where mid-budget movies are on the brink of extinction, it's challenging to label "Somewhere in Queens" as forgettable. Although it may not break new ground or offer revelatory insights, the film possesses a quiet charm and delivers poignant messages about fathers, sons, and the notion of legacy. Romano effectively replaces the comedy of "Everybody Loves Raymond" with a bittersweet melancholy, while still preserving the dysfunction and love that define his work.

Final Score- [7/10]
Reviewed by – Neha Krishna
Follow @Neha25Krishna on Twitter
Publisher at Midgard Times