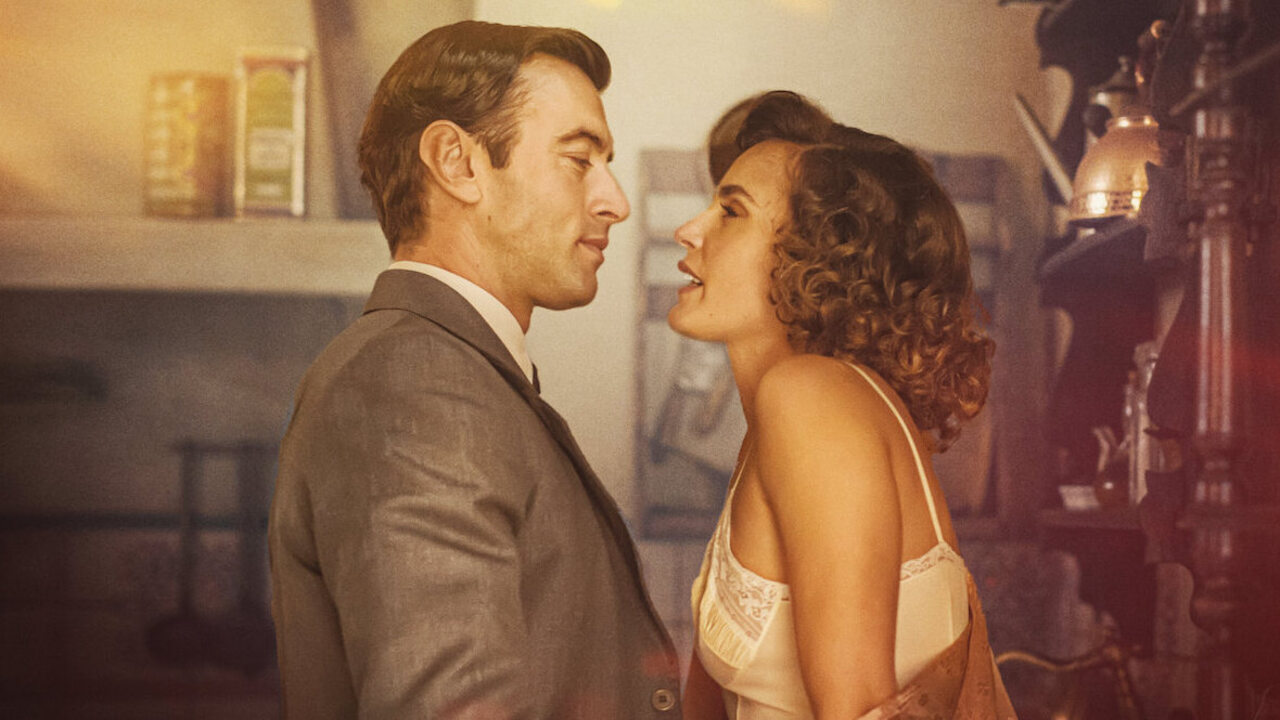 In an article in The New Yorker, film critic Richard Brody praised long movies and how great filmmakers - like Martin Scorsese - can expand the boundaries of cinematic possibilities in a three-hour-plus film. Brody wrote, "Ordinary filmmakers make long movies mere slogs: those whose ambition exceeds their artistry reveal their public-facing strivings and pleadings for recognition; but, for the greats, such as Scorsese, it's a canvas as big as the world." If a prominent filmmaker can conjure infinite magic in a three-hour-long film, imagine what he could achieve through an eight or ten-hour-long TV series. Anyone with appropriate resources and mediocre talent can fill up the runtime. Only a genius uses his imagination to create something memorable.

During a time when streaming services have given rise to a plethora of "content," we get to see mediocrity stretched to hours and hours of runtime. In the name of binge-watching, we merely consume a lot of lackluster shows and films that degrade our taste and waste the potential of the cinematic medium. To call them "shows" and "films" is downright embarrassing, as they are nothing but products designed to keep the streaming machinery running. These products/contents bring an army of content creators who exhibit their shallowness through a hacky plot and unoriginal thinking. Give them promising material, and they would end up making something prosaic out of it.

That's precisely what director Joan Noguera does in The Patients of Dr. García. He takes Almudena Grandes' book Los pacientes del doctor García and produces an exhausting ten-hour-long Netflix series. Time flies when you are having a good time, and it stands still when you are going through boredom. This means I practically went through a tiring hell while watching The Patients of Dr. García. I struggled to keep my eyes open as my brain begged me to stop this show and take some rest (and never visit it again). What's frustrating is that Noguera had a vast canvas and produced a largely uninspiring work. The Patients of Dr. García is not only a waste of our time but also wastes the efforts of the cast and crew involved in making this series.

I wouldn't have been this bitter if this had been a two-hour-long film. But this series demands ten hours of your life, which are non-refundable. As a viewer, you should be properly compensated for your time, especially when giving so much of it. But The Patients of Dr. García makes you a feeble patient by the end. Some viewers could also get impatient with its lack of vigor. The story unfolds without rhythm. The series covers a large area, but only a tiny portion of it looks worthy of your attention. I could have admired the sets and the costumes and other details. However, these aspects are flattened by a growing sense of tedium. Noguera merely translates the pages to the screen without imbuing his scenes with fervor or ingenuity.
The Patients of Dr. García is about love and friendship, though neither of these things registers with intensity. A couple generates love in a small apartment in the middle of a war, and in that same space, a patient and a doctor initiate a lifelong bond of friendship. Yet, these relationships don't look real or are palpable in any manner. The couple, Guillermo (Javier Rey) and Amparo (Verónica Echegui) make love while the patient, Manuel (Tamar Novas), rests and listens to their moans. This arrangement looks something out of an erotic trashy B-movie, which is why it's not surprising that the only emotion you experience while watching The Patients of Dr. García is eroticism. The characters have so much sex and produce so much carnal charge that sensuality is all that remains and comes through in this show. I confess the sex here is more exciting than it is in those impotent erotic shows like Obsession and Diary of a Gigolo.

The reason why we never get emotionally attached to the characters is that they are mainly filtered through the prism of the plot. The dialogues mostly move the story forward without leaving sufficient room for conveying the personal thoughts of the characters. Whenever they do attempt to have an intimate moment, like when Guillermo reads a book to his son, the series abruptly cuts the scene and moves forward. Even a friendly reunion towards the end is so suddenly concluded that the warmth fails to reach us. The actors prove to be incapable of drawing us into the narrative. They just stay on the screen and fail to touch us with their performances.

If the characters in a horror movie are dumb enough to sneak behind someone's back when a murderer is on the loose and everyone is agitated, the characters in The Patients of Dr. García are dumb enough to not announce their presence when bad men are on the loose, and everyone is agitated. There are scenes where the door opens, and a nervous Amparo asks, "Who's there?" But Guillermo never answers the question, even though he knows she is terrified of a stranger. There are some interesting elements in the show. There is Adrián (Jon Olivares), a soldier/boxer who is punished for cheating and betraying someone. We also have Clara (Eva Llorach), who is manipulated and falls in love with the wrong person.

Furthermore, there are some nice echoes. For instance, Adrián, at first, hesitates to shoot his target, but later he follows the orders. Guillermo initially handles someone's pregnancy with insensitivity, but the second time, he absorbs the news well. The problem with these elements is that they offer scant pleasures and are just about serviceable. If Noguera had taken any one thread and made a feature film out of it with focus and passion, he could have delivered a superior project than this dull and overlong show.

Final Score- [4/10]
Reviewed by - Vikas Yadav
Follow @vikasonorous on Twitter
Publisher at Midgard Times