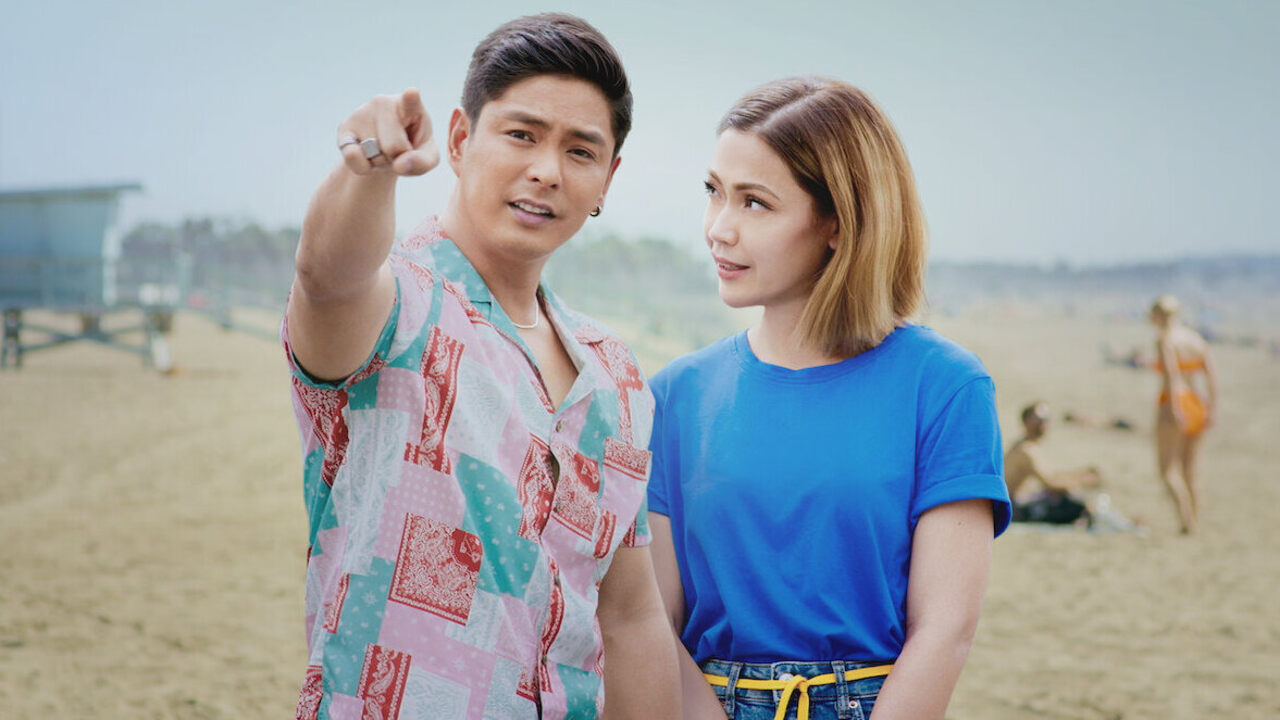 Labyu means I Love You, and this film has nothing to do with it. The film starts with Tricia trying on her white gown. Her father wasn't particularly interested in the preparations. He was more focused on the meeting he had with his investors. The girl is left all alone in her white gown, diamond necklace, and diamond necklace. The girl soon received an anonymous message regarding her fiancee. She found out that Matt, the fiancee, was cheating on her. It was a business deal after all, what could we have expected?

Tricia goes to the Philippines with her grandma. When she meets her, she is seen dressed in a bathroom robe. This was an awkward meeting with grandma's boyfriend coming from the bathroom, himself in a towel wrapped around her groin. Daisy, Tricia's childhood friend tries to cheer her up after she learns what Matt had done to her. They take her to a stripper club where she meets Gabo. The boy is a stripper and they instant lock eyes, it was truly love at first sight for them. Gabo hands out his business pamphlet in the club to her which was an unexpected move. He even handed out her a discount card. I don't think that people are allowed to hand out their personal business cards in a public place, especially a club. Still, this was done, and Tricia went there.

It was a place where they made people move on from their heartbreaks. It was basically a place where they were giving boyfriends on rent, to be honest. Gabo was Tricia's boyfriend on rent. I don't know when they developed so much love for each other that Gabo would go to America for her. The rest of the story is kind of irritating, and I rather recommend the audience quickly exit this movie.

In my opinion, Labyu With An Accent tells us a toxic romantic story. The ending of the film was a disaster which made the film a complete disappointment. The graph of the film rose high in the beginning and fell at an equal speed. Now, the explanation for why it was a disappointment was the girl was shown to belong to a rich family and then a boy came into her life who expected her to leave her job, and her ambitions and just sit at home because he thought that it is his responsibility to take care of her. This should not have been a part of the script as it will send a wrong message to the audience. We are living in the 21st century, and women are here fighting for their rights when the film is preaching the idea of a dependent woman.

The acting done by the cast was average, and they were unable to sway the audience with their performance. Apart from being the plot a disaster, I think that the creators could have chosen their camera team more seriously as in some scenes it could be seen that the screen was moving. Initially, I had high expectations from the film, but just 5 minutes into the film, I realized how so many things were wrong with the movie. They mixed a lot of things, and the resultant outcome wasn't acceptable. Maybe the film would be more apt in the era when women weren't working and were just locked up in their homes.

Final Score – [4/10]
Reviewed by - Riya Singh
Follow @_riyasinghhh_ on Twitter
Publisher at Midgard Times