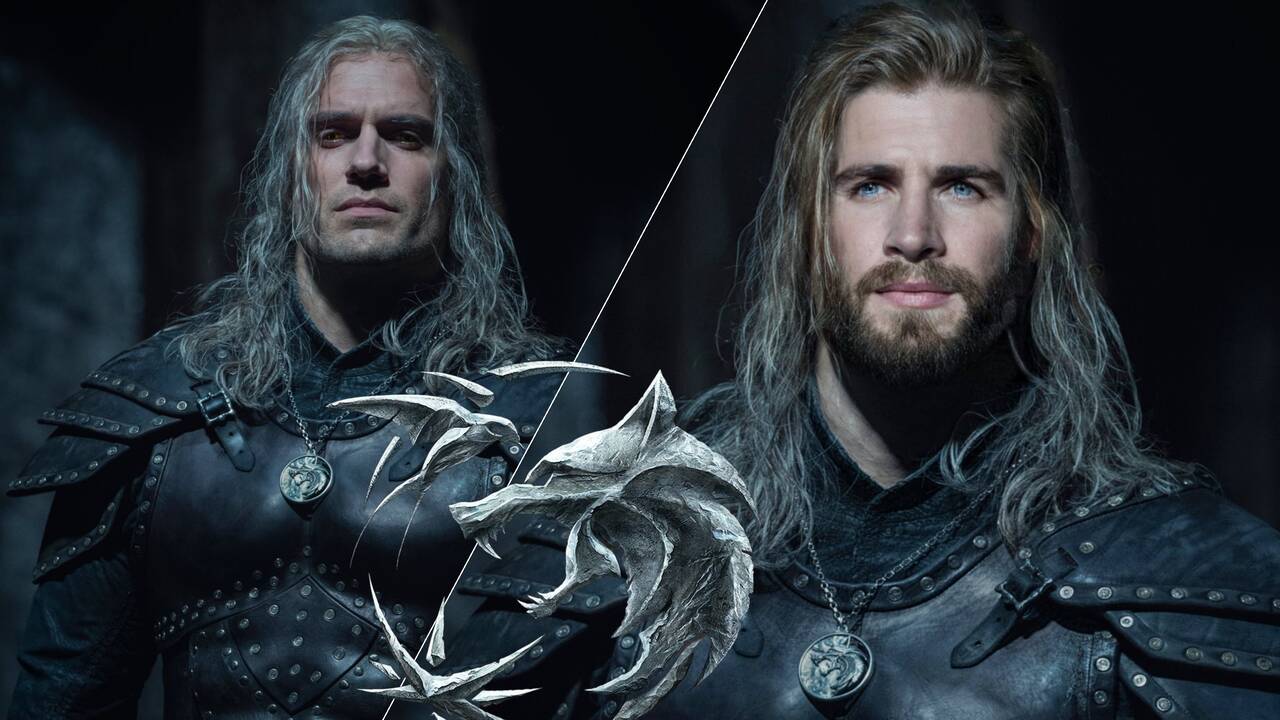 The Halloween weekend has just started and it has already scared a huge group of fans with one of the biggest news. Henry Cavill is all set to leave his favorite Witcher universe as he will be giving up his role of Geralt of Rivia in the Netflix series after the upcoming Season 3.

Liam Hemsworth, the youngest of the Hemsworth brothers, will be replacing Cavill in The Witcher in Season 4, which has been officially confirmed by Netflix along with the casting news. Liam's acting credits include The Hunger Games, Empire State, The Expendables 2, and more.

Both Cavill and Liam have issued statements on this big change in the Netflix series. "My journey as Geralt of Rivia has been filled with both monsters and adventures, and alas, I will be laying down my medallion and my swords for Season 4," wrote Cavill in a post on Instagram. "In my stead, the fantastic Mr. Liam Hemsworth will be taking up the mantle of the White Wolf. As with the greatest of literary characters, I pass the torch with reverence for the time spent embodying Geralt and enthusiasm to see Liam's take on this most fascinating and nuanced of men. Liam, good sir, this character has such a wonderful depth to him, enjoy diving in and seeing what you can find."

"As a Witcher fan I'm over the moon about the opportunity to play Geralt of Rivia," wrote Liam Hemsworth in an Instagram post. "Henry Cavill has been an incredible Geralt, and I'm honored that he's handing me the reins and allowing me to take up the White Wolf's blades for the next chapter of his adventure. Henry, I've been a fan of yours for years and was inspired by what you brought to this beloved character. I may have some big boots to fill, but I'm truly excited to be stepping into The Witcher world."

As soon as this news appeared online, fans started sharing their disappointments and anger via various social media sites. Many couldn't believe it and called it a joke while some fans also started asking Netflix to cancel the series after Season 3 as Henry Cavill is the main reason they watch it. Some are also worried that Liam isn't a like-to-like replacement for Cavill, however, they are not talking anything against Liam as of now. The official reason for Henry's exit has not been revealed, but it may have to do with the recent announcement of his return as Superman in DC Extended Universe.

Below are some of those reactions, you can check the full Reddit thread and Twitter reactions as well.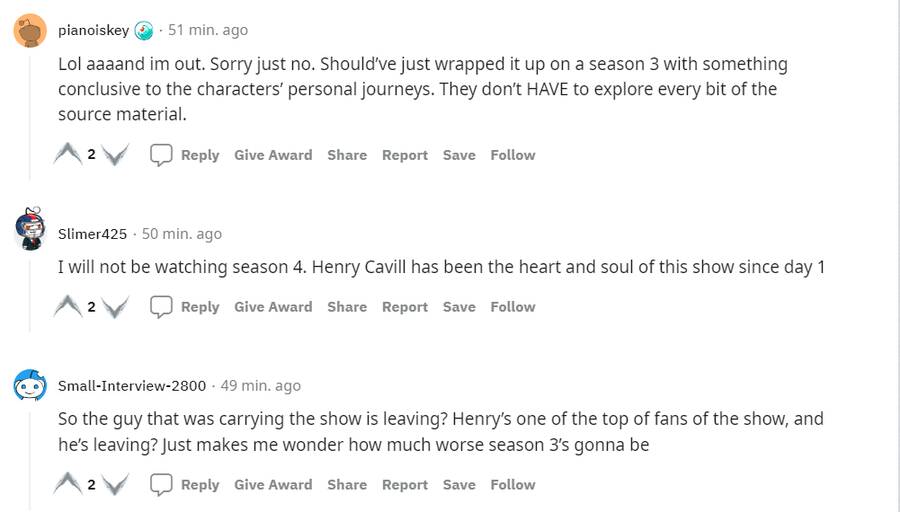 The Witcher Season 3, which has already completed filming, will release in the Summer of 2023 on Netflix. Lauren Schmidt Hissrich is the creator and showrunner of The Witcher, which is based on the bestselling book series by Polish writer Andrzej Sapkowski, Henry Cavill stars in the series as Geralt of Rivia, which has previously been adapted into a hit video game franchise.