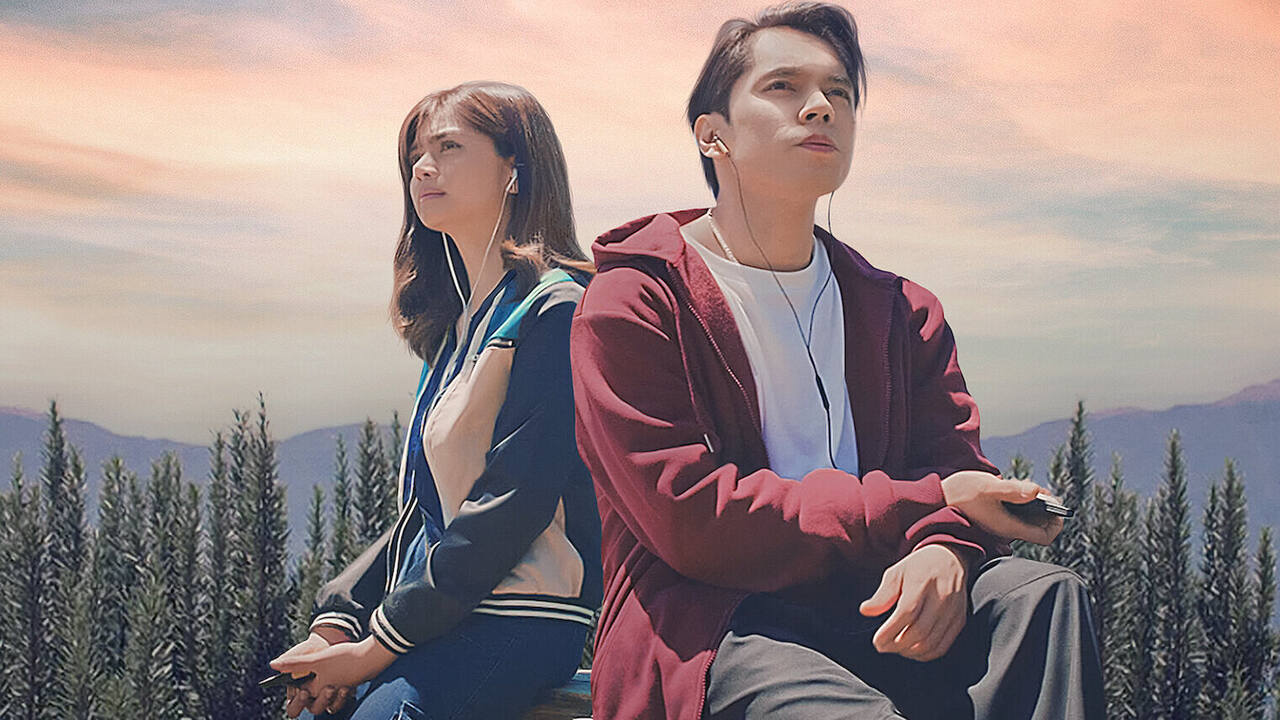 Are you bored of watching the same old romantic movies on Netflix? Do you want to spice up your love life with some sci-fi and comedy? Then you should definitely watch Love You Long Time, also known as Yung Libro Sa Napanood Ko. It's a Filipino movie that will blow your mind with its unique and original story of two people who fall in love through a two-way radio, but discover that they are living in different timelines. Directed by Jaime Habac Jr. and starring Eisel Serrano, Carlo Aquino, Ana Abad Santos, and Meanne Espinosa, this movie is a refreshing and entertaining take on the romance genre, with a touch of mystery and humor.

The movie follows Ikay (Serrano), a screenwriter who is struggling with her latest script after a bad breakup. She finds a two-way radio that connects her to Uly (Aquino), a charming guy who seems to be perfect for her. They talk for days and develop feelings for each other, but they never meet face to face. Why? Because they are living in different timelines. Ikay's past is Uly's present, and Ikay's present is Uly's future. How's that for a plot twist?

The movie is a lot of fun to watch, thanks to the chemistry between Serrano and Aquino, who deliver witty and heartfelt dialogues through the radio. You will root for them as they try to overcome the obstacles of time and fate and find out how their timelines are connected and what they can do to change them. The movie also has some clever references to other time-travel movies, such as Back to the Future and The Terminator, which add to the humor and the suspense.

Though I haven't watched many Filipino films, this one seems to be a lot better than the others. I really liked this concept of multiple timelines, it was a brilliant concept! Let's not get into how well they have managed to implement it. In a time when modern Hollywood is mostly relying on remaking their old successful movies for some cash-grabbing, this type of risky experiment in a much smaller industry is much appreciated by me.

I don't have many complaints about the film, the first and the last one will be, the ending is a bit confusing, as it tries to explain everything that happened in a rush. You might need to watch it again or read some online theories to understand what really went down. The movie also relies too much on the gimmick of the two-way radios, which are never explained how they work or why they exist. They just seem to be there for convenience. Sometimes I also felt like I am watching a K-Drama directed by Christopher Nolan, I don't know if that is good or bad.

Don't start watching this film with lots of expectations, but if you can be a little forgiving about some details, the film can be a masterpiece-lite of the romance genre that has been rotten by the same cliche plots. Try to enjoy their love instead of getting jealous and you will say to the film 'Love You Long Time'.

Final Score – [7.5/10]
Reviewed by - Arpita Mondal
Follow @ArpitaMond33387 on Twitter
Publisher at Midgard Times