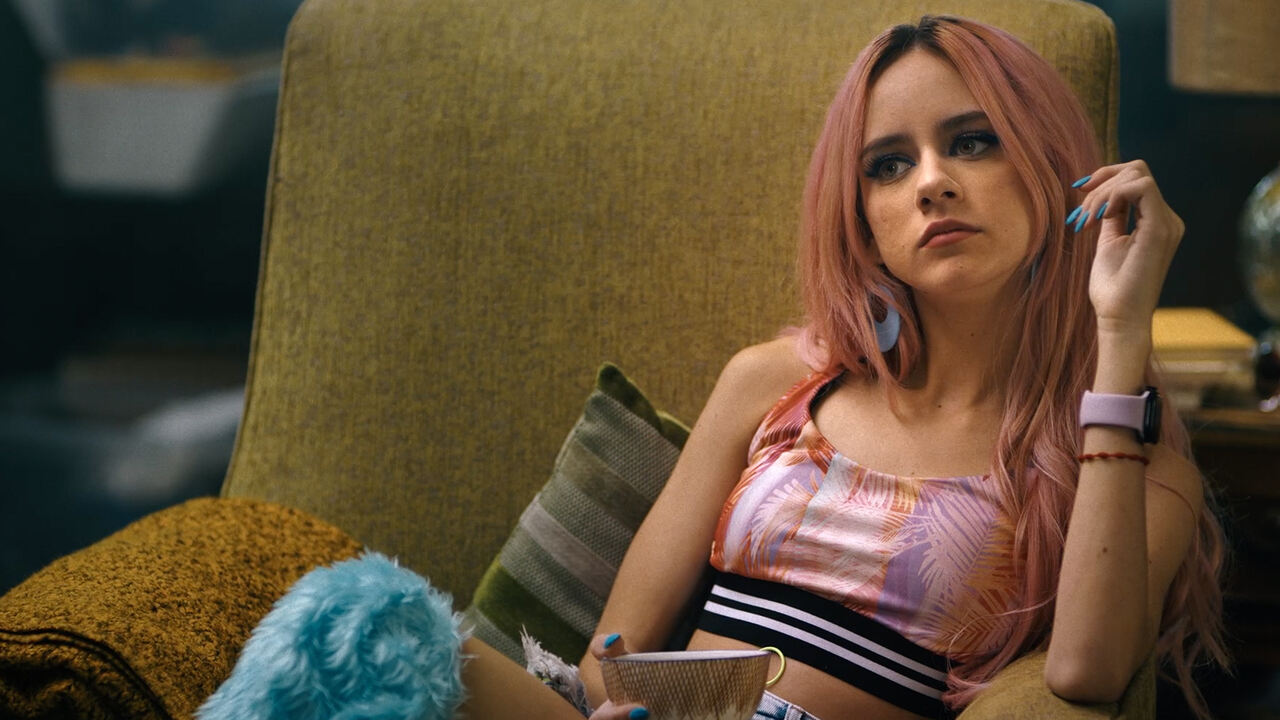 The best thing about P#t@s Redes Sociales is that is a fresh series. By saying this, I mean that the series is based on a unique plot. It was like having an insight into what might be the future of some social media influencers. They might have work when they are young, but as they grow old or reach their thirties (as shown in the film), they stop to gain the same number of views. What then hits them is an existential crisis and scarcity of work.

Amanda and Vicky's characters in the series are opposite. While the former wanted popularity and her father's affection, Vicky wanted to quit social media and live like normal girls. Receiving Dad's affection was not new for Vicky as their father had left Amanda's family to start his own. The characters are depicted to have opposite colors and this is what made the series interesting initially.

All of this contrast lasted only till Amanda leaked her naked pictures online through a different account. This was a 'cry for attention' and Amanda did this as her last hope of gaining back followers. Though it was desperate and was kept anonymous, the audience will not take much time to conclude that it is Amanda herself behind releasing her pictures.

There lies profit behind this as through this people started talking about her. She was being called a victim and her hashtag trended on various social media. Concluding that she did this was easy as we can see her desperate attempts to stop the Police Investigation. This is not something unique that the series has shown because we have seen similar things in various films and series where actors or usually people in the entertainment industry leak their photos just to be back in the eyes of the audience.

The ending of the series indicates that Amanda's journey is not over yet. Through this course, she has made some enemies and they'll come back to get their revenge. So, it is quite probable that we'll get to see the second season of P#t@s Redes Sociales.

My favorite scene in the series was when Amanda destroys Vicky's advertisement of the shampoo after she finds out that her step-sister was the one who replaced her in the reality TV show.

I like P#t@s Redes Sociales because it brought something unique to our screens. It felt good watching something else than those same old stories. This series showed us the future of people relying only on social media for income. It was relaxing to see how the makers even decided to show the bad side of social media.

Vicky wasn't happy with her social media presence and wanted to delete all her socials. The young girl understood at the right age about the shallowness of this world. There's nothing called loyalty in this world created by the human. The audience follows trends and not influencers hence, once you're out of the game, it takes a lot of effort to return.

P#t@s Redes Sociales is a good series with just eight episodes. The series looked interesting for the initial three to four episodes and after that, it didn't feel like the writers made much effort. The story which initially was interesting, soon became bland. Had the same quality of content been followed, it would have looked a lot more interesting.

Final Score – [6.5/10]
Reviewed by - Riya Singh
Follow @_riyasinghhh_ on Twitter
Publisher at Midgard Times