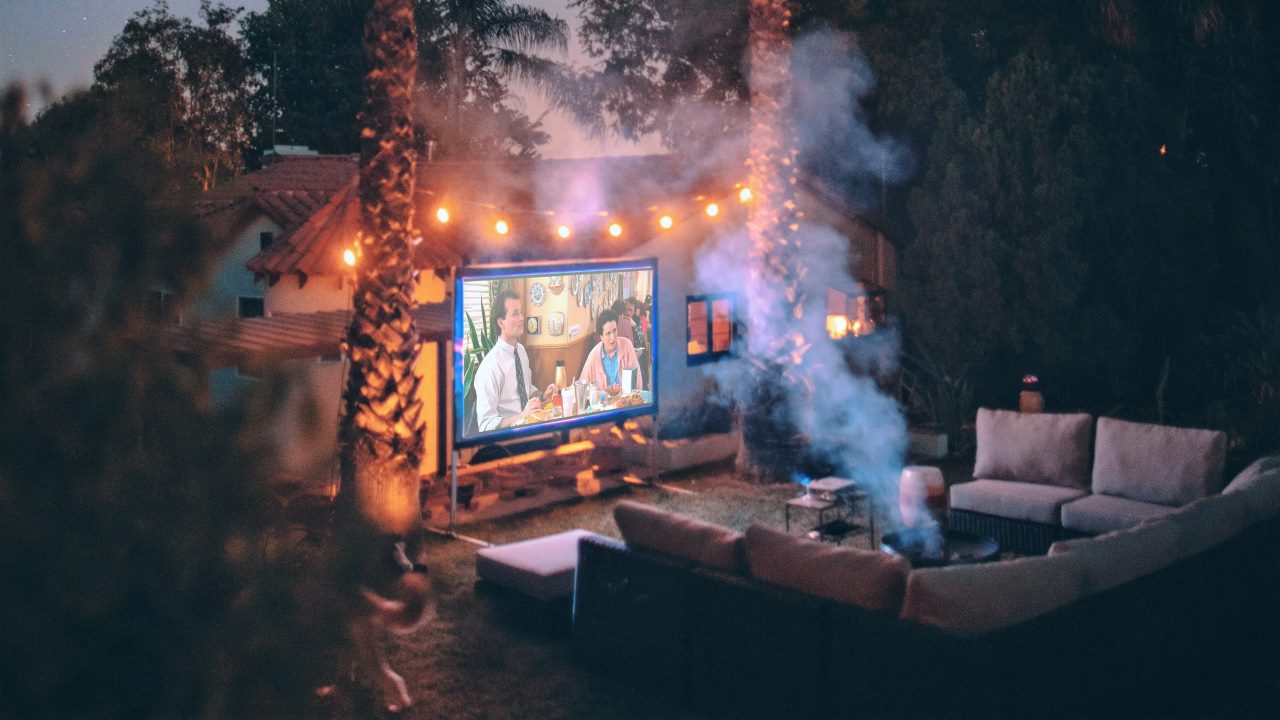 Netflix and Chill are playing out. So is going to the local multiplex. There are better ways to enjoy a movie with the one you love. Take a look at these five unique movie experiences.

1. Get a Projector And a Screen

Create a movie night in any setting you choose. You can buy a projector and screen for less than $200 at your local big box store. Unlike the clunky projectors that may be in your grandparents' attic, these don't require A/V expertise to operate. You don't even have to find reel-to-reel film. Instead, these will connect to your laptop or smartphone, and project to a screen you can easily set up outside, in your living room, or outdoors.

Imagine screening a romantic movie on the beach or a camping trip. This is also a great option for a party or a group date!

2. Go to The Drive-In

If you are lucky enough to have a drive-in theater anywhere near you, it's worth the trip. These are a throwback to another era, but most of them have been updated enough to satisfy most video and audiophiles. At least they are from a nostalgic point of view.

At the drive-in, you can snuggle up with your partner, talk about the movie, and maybe even do a bit of making out. There are no ushers to lecture you or shush from other viewers.

This is also a great solution for movie-going on a budget. Your basic cineplex is going to frown on your attempts to sneak in your own food. At the drive-in, this isn't just acceptable, it's expected! You'll see so many folks out there eating fast food or bringing out full picnic dinners. Some drive-ins even offer grills to cook out before the show.

Just one request! These places are struggling to get buy. So, in addition to your tickets go ahead and buy that bucket of popcorn and ginormous soda. You're supporting the local theater.

3. Attend a Film Festival

Relax. You don't have to go to Cannes or Sundance. There are small film festivals happening across the United States and throughout the world. Even better, you can find something to fit your interests or price point.

Are you on a budget? Check out a student film festival in the nearest college town. Is there a particular genre you and your partner love to watch together? Chances are, you can find a niche film fest that will meet your requirements nicely.

4. Visit a Boutique Theater

A boutique theater offers an alternative to your standard multi-screen, movie chains. Some are independently operated while others have several locations. They stand out by offering themed movie nights, gourmet meals and appetizers, bottle service, and other perks.

5. Get in on The Action

What about starring in a movie with your lover? No, not that kind of movie! And, starring might be a strong word. But you can be in the movies! Film producers are always in search of background actors, and many of them hold open casting calls. Some will simply post a filming location and invite you to show up.

Just think about chatting someone up on a gay or trans dating site when they suggest appearing in a film production as a first date. That certainly beats going out for coffee, doesn't it?

A Movie Date Doesn't Need to be The Boring Default

You and your partner can truly enjoy a fun, engaging date at the movies. Think beyond the standard "Friday night at the show"! There are so many fabulous choices for film enthusiasts, or for anyone who simply wants to try something new for their next outing.