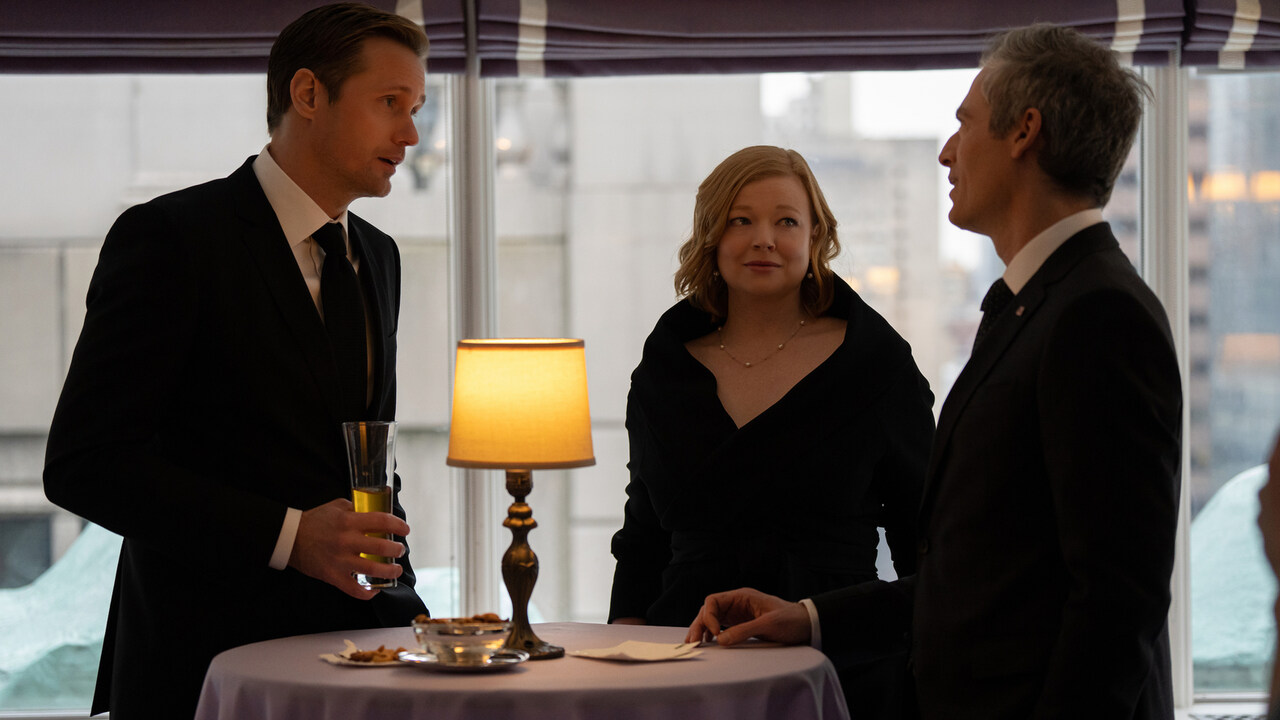 Succession is one of the biggest HBO shows that is ending, and it is yet to close many of its plots and subplots. HBO has been so discreet about it that they haven't released a single image from the finale so far. They have been completely mum and shut down every leak regarding the finale which airs this Sunday.

Succession Season 4 Episode 10 will answer the biggest question of all - Who will be the new successor of Logan Roy? There are many contenders for the new CEO of Waystar Royco including Lukas Matsson, Gerri Kellman, Shiv Roy, Tom Wambsgans, Roman Roy, Kendall Roy, Greg Hirsch, and Stewy Hosseini. But who will be the ultimate winner?

In the penultimate episode, we saw Kendall approaching the still-sad Colin with an offer to come work for Kendall. Kendall then attempts to solidify the contract he believes they have with Mencken by asking when the latter will begin killing the deal. Mencken gives a shrug. On top of that, when Roman approaches, Mencken insults him as "the grim weeper" and "tiny tears." Soon, Connor and Greg arrive... and all of this creates the groundwork for Shiv to arrive, claiming to be Mencken's "extraction team." Shiv introduces Matsson, who proposes the U.S. CEO position. Tom arrives just in time for him to argue with Shiv about the pregnancy and for her to taunt him by drinking a glass of champagne in his face, which... you don't have to believe she's going to harm her baby with a sip of champagne to understand that using that as a form of gamesmanship is extremely messed up. Tom sobs as he reminds Shiv that he did say farewell to her father on the plane. And then, more importantly for her (? ), Shiv receives a call from Matsson, in which he delivers the great news: "It's a yes," and the U.S. CEO plan will work.

The ninth episode concludes with Kendall informing Roman that there is no deal with Mencken and that they must go to war with Shiv. Kendall shouts, treating Roman much like Logan would, chastising him for making a mistake while simultaneously telling him it's fine, it's fine. Roman walks out of the gathering, directly by Gerri/Frank/Karl, who are watching a viral video of Roman sobbing at the burial.

The tenth episode of Season 4 and the finale of the Succession answers many questions and one of them is about the new CEO - Lukas Matsson winning his proposal and a new CEO has been decided and he is Tom Wambsgans with Stewy Hosseini as the Chairman. But there are also many other things that happen in the longest episode of the series. Kendall attacks Shiv but before that Shiv says she should be the one in charge because she is carrying on the bloodline. Shiv also says she can't side with Ken because he killed someone in the past. It has also been revealed that Sophie Roy is adopted and Iverson Roy is only half Rava.

'Succession' Season 4 Episode 10 airs in a few hours, so you will find all the answers yourself. Will it be an exciting and satisfying ending that fulfills the expectations of long-time series fans? or will it end up being another show with a rushed ending?